Class of 2019
Men of Value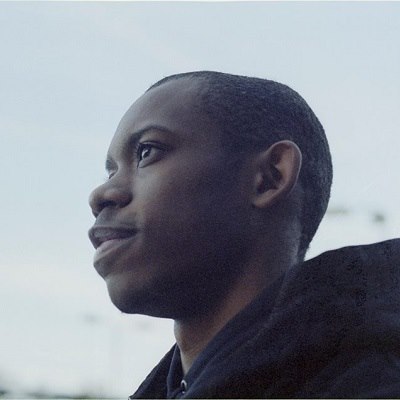 黑曼巴
Benjamin Oberlton

(

BJO

) (aka

Facebook

)

Major:

Course 20 - Biological Engineering

Activities:

League of Legends, Go, Curing Cancer, Running

Ben is a social beast. He plows through meeting new people on social media and in real life. That's just how he rolls. He is loves Chinese food, people, and culture. While Ben thinks he has unparalleled physical fitness…yeah he actually is probably the most cut PKT brother. However, his newfound addiction to video games and Chinese girls will prove to his downfall. Let's just hope he cures cancer before that.
I think I need a pencil for the 18.03 test.
Eswar Anandapadmanaban

(

EXA

) (aka

Bananapandaman

)

Major:

Course 6-2 - Electrical Engineering and Computer Science

Activities:

Startlabs, Virtual Reality, Football

Born in India, Eswar's journey to MIT and Phi Kappa Theta is one that epitomizes the American Dream. After moving to the United States as a four year old to Jersey City, he had two equally ambitious dreams. The first of which was cheering for the Dallas Cowboys, his favorite football team, in a Super Bowl game. Unfortunately, no medical technology existed at the time to keep Eswar alive for the next few centuries to achieve his first dream. Due to this desperate realization, Eswar began to experiment with medical devices and devised the "ThereNIM," a touchless respiratory non-invasive monitor. No longer would Eswar have to worry about monitoring his respiratory health while he watched in agony as his Dallas Cowboys fall short of the Super Bowl once again during the playoffs. Eswar later submitted the ThereNIM into various science fairs and competition, such as the Intel Science Talent Search and received countless recognitions. Taking care of his first dream, Eswar moved onto his second dream, ironically, virtual reality. After realizing that the Dallas Cowboys doesn't necessarily have to win in reality, Eswar quickly moved to the prospects and opportunities of virtual reality. Missing the extremely obvious opportunity of virtual reality with realistic pornography, Eswar decided instead to concentrate on the idea of 360 video-conferencing. Founding his company, Virtuo, with other like-minded partners, Eswar is constantly looking for ways to make this VR dream, a reality. As entrepreneur, a tech-lover, VR enthusiast, and football fanatic, Eswar contributes to the Phi Kappa Theta Brotherhood in countless ways. His never ending journey to seek for the answers brings a quality of curiosity and inspiration to the house. His loyalty and dedication to the brotherhood is undeniable and true.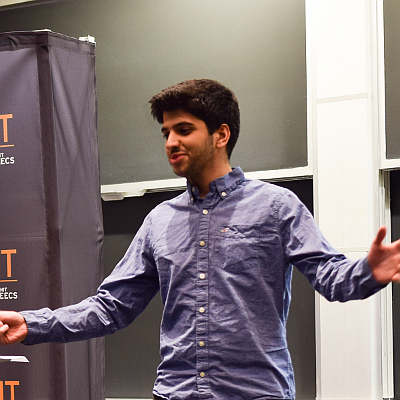 Heelllooo? ( •̀ o •́ )_/¯
Vahid Fazel-Rezai

(

VXF

) (aka

Fazzlerazzle

)

Major:

Course 6-3 - Computer Science

Activities:

TechX, ProjX, HMMT, ultimate frisbee, math

Vahid is the most talkative, social brother of the 19s. Which is kind of surprising when you think about it since he grew up in North Dakota! Yes, people actually live there. When he's not lighting up a room with his gregarious personality -- or pulling a triple all-nighter to finish his 8 psets -- you can find him on the field playing a spontaneous game of sportsball. He may seem a bit intense when you first meet him, but deep down he's truly a very sweet, talented, humble guy. Probably because he's actually from Canada (no, like he's actually Canadian, pls don't tell the cops). Anyway, talk to Vahid! He loves talking.
Always bear in mind that your own resolution to succeed is more important than any other.
Abhinav Venigalla

(

ASV

) (aka

Abhi Lincoln

)

Major:

Course 6-2 - Computer Science and Electrical Engineering, Course 8 - Physics

Activities:

Frisbee, TechX, Uniting Divided Nations

The story of Abhinav Lincoln (b. 1997, Abhinav Venigalla by birth) is, put shortly, the story of success, of dedication, of making one's way up in the land of dreams and opportunity. Lincoln hails from a log cabin in the quiet suburbs of Lakeland, FL, where, even as a young boy, he showed immense academic and social prowess, blossoming in his environs and being a natural leader, in school and elsewhere. He first rose to international prominence in middle school, where his nearly-unparalleled SAT scores and uncanny ability to solve quadratic equations garnered the attention of local and global news media. In school, Lincoln made various contribution to the field of mathematics, even creating an algorithm to find the determinant of a four-by-four matrix. Galvanized by success, Lincoln was driven to move to Andover, MA, where he enrolled in the prestigious Phillips Academy, honing his intellectual and interpersonal abilities in the hopes of turning himself into the ultimate polymath -- the true paragon of the modern-day Renaissance Man. Upon his graduation from Phillips, Lincoln matriculated at MIT and joined Phi Kappa Theta. During his early days at PKT, it was immediately clear that he was different -- a man as well-at-ease building a speaker as he was at being a public speaker. His unique, prodigious, and eclectic set of talents, coupled with his perfect moral compass, innate ability to unite various disjoint parties and effortless charisma, made him a natural leader within the fraternity. Lincoln, true to his name, rode a wave of popularity all the way to the presidency of the pledge class of 2019, uniting and providing vision and leadership for the rest of us mere mortals. Abhi, as he insisted on being known (finding even Mr. President too lofty a title for his humble demeanor), was a kind, insightful, and benevolent leader, and always took his utmost care and precision in matters relating to PKT, making countless sacrifices to serve as a true cornerstone of our organization and perhaps being one of the greatest brothers PKT has ever known. Lincoln, in addition to serving his fellow brothers and the MIT communtiy as a whole, also enjoys electrical engineering and computer science, working with TechX to organize one of the nation's largest and most prominent hackathons. In his (admittedly meagre) spare time, he can be found participating in sports, playing music, socializing with his fellow countrymen, and dreaming up ways to better lead a world that so desperately needs him.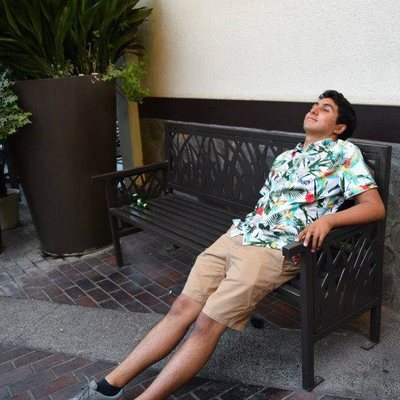 I need an adult
Fernando Sanchez

(

FAS

) (aka

Fern

)

Major:

Course 18C - Mathematics with Computer Science

Activities:

Memorizing facts, MIT Pistol Team, Gettin' swole, Being watered, Topiary

Like all of his fellow members of the Pteridophyta phylum, Fern began his life as a humble spore and spent many days undergoing vigorous mitosis before growing into the proud, leafy thicket we all know and love. Fern's true coming-of-age came during his days as a high school student in the Valley, when he regularly studied and photosynthesized for upwards of 40 hours a day to ensure that he would earn the highest score in Academic Decathlon history as a senior. (Fern no longer holds this record, but as he'll tell you, this is total bullshit, since the scores this year were hella inflated and he's still number one all time.) As a half-Indonesian, half-Mexican who also maintains a poetry blog, Fern is responsible in more ways than one for improving the overall culture of PKT. He likes listening to music that was made by anyone who is Korean and female, and he likes playing video games that were made by the folks who make League of Legends. Due to his subtle wit, his Wikipedia-like knowledge of 19th century French painters, and the flashes of true, virtuoso-like brilliance he displays at pong, Fern is also a well-liked presence around the house. One of the most personable shrubs you'll ever meet, Fern is definitely worth spending some time with if you get a chance; it's much more fun than watching grass grow.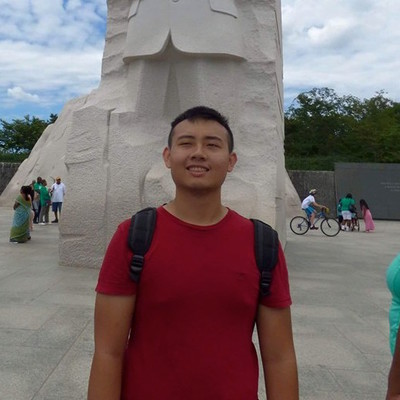 How's the Rabbit cake?
Lokhin Cheng

(

LXC

) (aka

Chef Logan Airport

)

Major:

Course 6-2 - Electrical Engineering Computer Science

Activities:

Football, Cooking, League

Lokhin Cheng was born in the hillside valleys of China and grew up in the tundra of Green Bay Wisconsin. Raised with football in his veins, he's watched the highs and lows of his favorite football team – the Packers. As his nickname indicates, he's a highly competent chef, dedicating even six+ hours to perfect dishes, referring to lessons from working at his aunt's Chinese restaurant. If you run into Chef Logan, you'll probably find him making up phrases and pronunciations that only he can understand. You might find him enjoying some "rabbit cake," or practicing the art of "torched field warfare." Lokhin is one of the most dedicated and hard working brothers at PKT as you'll normally find him in his room working hard on a PSET while singing out of tune to Maroon 5 and Coldplay. Be sure to get to know Lokhin, one of the nicest brothers of the class of 2019.
...
Kushan Tyagi

(

KXT

) (aka

(Small) Kush

)

Major:

Course 6-3 - Computer Science

Activities:

Chess, Basketball, Tennis, Poker, Halo, Gains

A man of few words so precious that any rare spurt of three syllables he utters are regarded by preeminent scholars of our day as equal to epic fables of old. The talent coursing through his veins stemming from his superlative bloodline is evident; he is king on the court, dropping buckets left and right, and he is supreme on the board, crushing worthy opponents blindfolded. One would have better luck attempting to coax state secrets from a hardened war veteran than reading his poker face and luck is always on his side. He is a man of extremes, always pushing his limits, whether it be maxing out his bench without a spotter, or wrestling wild bears in the depths of PKT. He'll ace every serve and go flawless any team slayer match. Always willing to listen and offer his wisdom, Kushan is truly a gentleman and a scholar.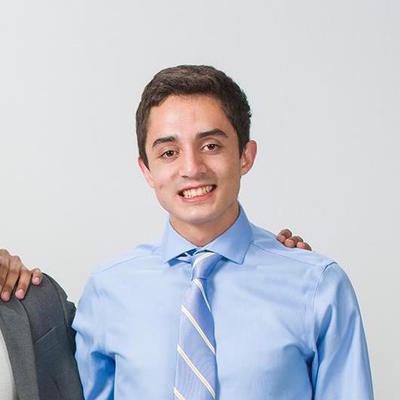 Dude, it'll be huge.
Santiago Munoz

(

SXM

) (aka

Santi

)

Major:

Course 6-2 - Electrical Engineering and Computer Science, Course 2 - Mechanical Engineering

Activities:

Soccer, Basketball, Chess, Drawing, Sleep, Puzzles, Fishing, League, Dota

Hailing from the sunshine state, Santiago is a man of many talents. From the beginning, Santi was destined to be a great soccer player. Instead of accepting one of his many offers to play in the English Premier League, Santi decided to take his talents to Cambridge and join the PKT intramural team. As hardworking as he is gifted, Santiago plans on majoring in mechanical engineering, electrical engineering, and computer science. When he's not psetting or breaking ankles on the soccer field, you'll find Santi partying hard or blowing off steam with some League of Legends.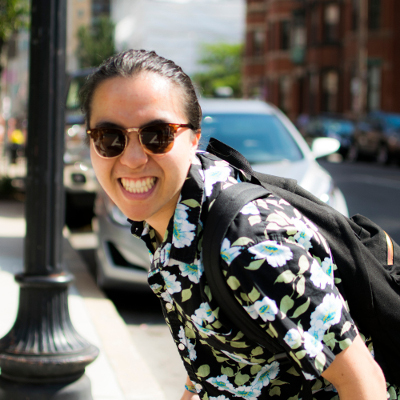 dude that's so cool!
Anthony Liu

(

ASL

) (aka

Ant

)

Major:

Course 6-3 - Computer Science

Activities:

HackMIT, TechX Devops, Piano, Learn Hack Build

Anthony Liu brings his charm to MIT from the coast of California. They call him Ant, not because it happens to be the first three letters of his name, but because of the fact that he can lift hundreds of times his body weight. Half-Brazilian and half-Chinese, he can do virtually anything when he combines his intelligence with artificial intelligence. He's currently working on a Javascript program to fix global warming, and after that he plans to start a company that uses machine learning to schedule your day. Until then, you can always count on him to brighten your day with his sweet smile or dazzle your ears with his piano improv. Cheerful, kind, and valiant, he's one of the best guys you can get to know around MIT.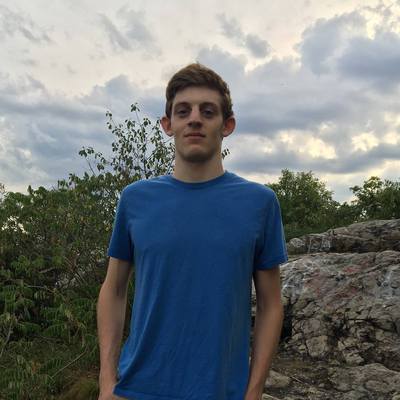 Nope, that's not the one
Joe Zurier

(

JAZ

) (aka

Icarus

)

Activities:

TechX, THINK, Traders, Lifting, Frisbee

Joseph Abraham Zurier was born into the dark, solemn village of Rhode Island. In the same way that goldfish grow to the size of their bowls, so did the people of this small village; young Joseph and his people were inexplicably small, both in height and in gains. As young Joseph progressed through school and life, he developed a particular affinity for mathematics. The legend has it that he completed AP Calculus by 8th grade, a feat accomplished by a phenomenal few. The summer after his Freshman year of high school, the young Joseph Abraham got his first taste of life beyond the small village of Rhode Island. He attended a summer program for mathematics in Boston called "PROMYS" to further advance his mathematical education in ways his small town high school could not. Young Joseph's time at PROMYS was a formative experience. After being exposed to the vast world of mathematics, young Joseph's body, like that of the goldfish, expanded to fill his new world and he grew a whopping 6 feet almost overnight. Today he stands at a proud 6'3" (although he ironically despises computer science) as the second tallest brother in the house. No longer the small child he once was, a newly developed Joe returned from PROMYS ready to conquer every challenge that came his way. After three more years of high school (and three more summers of PROMYS), Joe found his way to MIT and our fraternity. Though Joe had grown to heights beyond that of the average human, he still possessed the gains of a newly born goldfish and at MIT he was determined to change that. Under the guidance of Brophet Sidd [blessed be His name] Joe lifted his first bar and has sworn to never turn back. On his journey to make the gains Joe has faced many struggles such as the Day of Legs or the Chicken of the Maseeh Desert, yet he has survived them all. Joe has applied this same determination to his academics as well, taking the highest math offered for undergraduates in Freshman year. Being the most academically successful of the 19's is an incredible feat, but can Joe maintain his success? Joe hopes to soar high above the others, but will he, like Icarus, lose his wings and fall? Only time will tell. For now, only one thing is certain: Joseph Abraham Zurier flies high and proud among the class of 2019.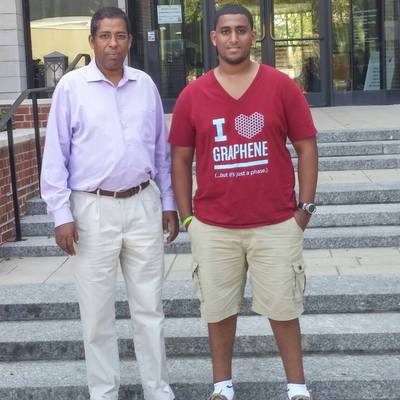 Uhhhh... I'm in McCormick
Aaron Wubshet

(

AWW

) (aka

wubs

)

Major:

Course 6-1 - Electrical Science and Engineering

Activities:

MIT consulting group, Electricity and Magnetism TA

Hailing from the beautiful Atlanta Georgia, this man could not help but take every gold medal that was given in high school Science Olympiad. Not that there are some other kids from Georgia that are salty or anything, it's just a fun fact. Anyway, Wubshet has a niche for just making sure everything goes smoothly. Whether that be TAing an 8.02 class and making sure your pset gets in on time, making sure some randos that Kushan let into a PKT party don't start up any trouble, or making sure that he is well rested during a 12 hr. 2019 PKT Team coding challenge, Wubshet will make sure he is ready to help. In all realness, Wubshet makes sure that when things get out of hand that everyone comes back to Earth and is able to think rationally about what is going on around them. He is an integral part of the PKT Class of 2019 and we don't know what we would do without him.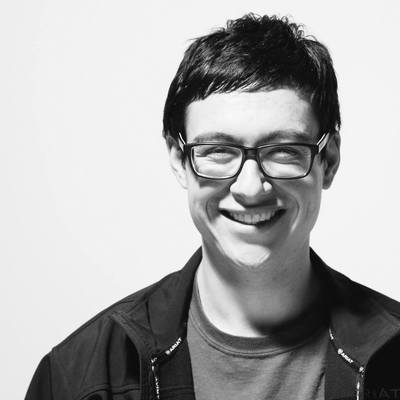 The grass in the courtyard is dead
Eric Lujan

(

EML

) (aka

Dank Memes

)

Major:

Course 6-2 - Electrical Engineering and Computer Science

Activities:

SIPB, Hacking, Dank Memes, Photography, Tolerating Course 18's

Born and raised in the land of gambling, legalized prostitution, midget Eiffel Towers, Trump Hotels, and Harry Reid that is Nevada, Eric Lujan led a life of unprecedented sophistication. While attending the most prestigious high in Nevada, Coronado High School, Eric cultivated his sense of culture and taste - slowly learning the valuable skill of crafting the masterpieces that are today known as Dank Memes. Having outgrown his desert utopia, Eric set his sights, only slightly obstructed by hipster glasses and a camera viewfinder, for MIT. Nowadays one can find Eric working away at the Student Information Processing Board, climbing on top of rooftops (shhh), or hanging out at East Campus, where his home-baked cookies and hot chocolate comfort weary PSet-ers from miles around. If the situation is dire, one can also summon Eric Lujan by blasting his infamous call which can be heard at https://goo.gl/CMfOA3 One might say the greatest honor that Eric Lujan will bestow on a fellow human being is the honor of being on his email list. It is rumored that the transcendent high one derives from being added to "I-like-you-for-some-reason" rivals that of tripping on acid and cocaine at the same time. When one is not receiving dank emails from Eric detailing PSet plans or food runs, one can still marvel at his stunning photography that covers his Facebook wall like tents cover Kresge.