Class of 2018
Men of Value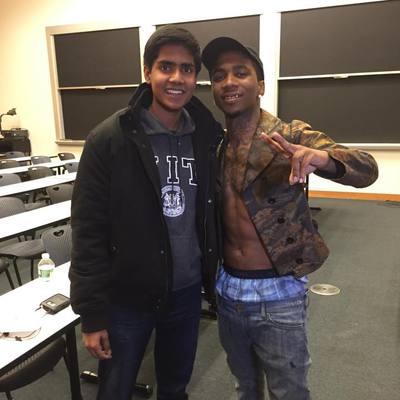 Why ask people when you can find out for yourself?
Advaith Anand

(

ACA

) (aka

Advaith

)

Major:

Course 6-3 - Computer Science

Activities:

Bhangra, SBC, UA Innovation

Advaith can be seen frequenting hidden nooks of campus, catching a nap after an all nighter before heading to class in the afternoon. Between taking part in the Sloan Business Club and showcasing his talents at Bhangra shows, he blows off steam playing basketball at the Z. When he's not considering changing his major, he's probably hanging out at PKT.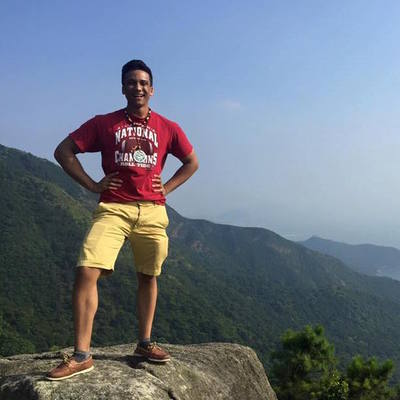 What is leg day
Anubhav Guha

(

AXG

) (aka

Anubhav

)

Major:

Course 2 - Mechanical Engineering

Anubhav, first of his name, maker of gains, skipper of leg day, and descendant of the legendary Guha line hails from the land of New York. Since he grew up in one of the least populated regions of the world and pledged to always skip legs, to fend off boredom Anubhav started playing the piano at a young age. As he evolved into a world class musician and dabbled in EDM production, he also decided to become a scholar just like the Original Guha (OG) many moons ago. In this next chapter of his life, he worked hard and achieved success in every area that he focused on. But alas, something was missing: despite always skipping leg day his legs still looked kinda big. To deal with this crushing blow to his ego, he decided to start lifting; he worked out his upper body religiously to make his legs look smaller in comparison. Like a caterpillar hibernating for the winter and emerging as a bear, Anubhav migrated to the Z Center for 40 days and 40 nights. He went in a boy and emerged as the ideal man, a triangle on two sticks. Having mastered many areas of life and raised his test to an acceptable level, he now prepares himself for the responsibility that will soon be his-becoming as legendary as the Original Guha.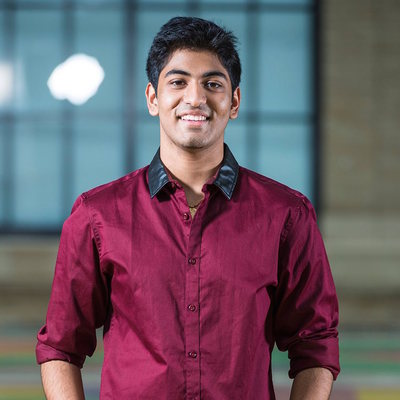 Sorry guys I'm sick
Apurva Shrivastava

(

AXS

) (aka

Apurva

)

Major:

Course 6-3 - Computer Science, Course 18 - Mathematics

Activities:

MIT Mirchi, MIT Consulting Group

Apurva is, without a doubt, the most timely of the '18s. Whether it's a house meeting or dance practice, you can count on him to be present and fully attentive. With his wide range of skills, from shoveling dirt to dishing out rap lyrics, he's always fun to hang out with. While he's not being lethargic or sick, Apurva is one of the chillest guys around.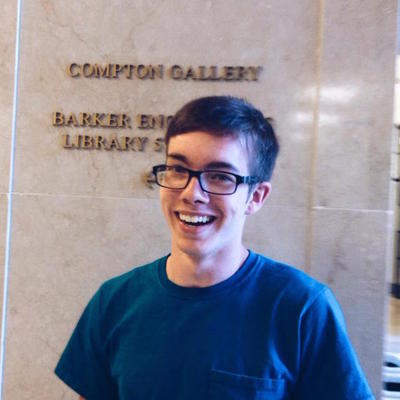 I can tell no one here properly researches products before they buy them
Chris Compton

(

CEC

) (aka

Topher the Gopher

)

Activities:

IST, Rationality, Cinephile

Chris is the house rationalist, yielding his mastery of Bayesian thinking, axiomatic reasoning, and epistemological knowledge to skillfully navigate around the many fallacies of the human mind. But don't let that intimidate you; Chris is always more than willing to help out with broken computers, chill out and watch some anime, or just kick back and have a good time. Never hesitate to hang out with Chris - you never know if some of his precious knowledge might rub off onto you!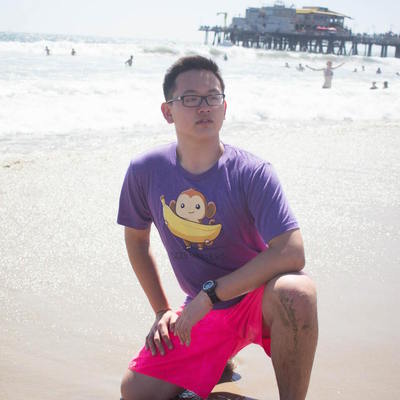 Don't call me Princess Fronk goddammit! - Princess Fronk Will you stop twisting my fucking nipples please! - The Zhangbanger
David Zhang

(

DXZ

) (aka

Zhangbanger, Princess Fronk, Frank

)

Hometown:

Washington D.C., United States of America

Major:

Course 6 - Electrical Engineering

Activities:

TechX, HACK MIT, Being Sexy, Part Time Supermodel

This luscious Asian man is not only known for his charisma but also for his rocking' bod. He is a seductive piece of man candy who is envied by all men and desired by all animals. He doesn't let his good looks and awesome personality get to his head, however. David is a nice level-headed man who enjoys calm conversations, whenever he isn't in the mood to turn up.DZhang is always full of energy and he has the ability to make any crowd excited and aroused. The Zhangbanger is also a very smart man and his resume sure backs this statement up. As a student of MIT David stands out as one of the friendliest and most outgoing people. He's part of many student clubs and organizations and he always gives any and every project he is involved in his all, always encouraging his fellow peers to continue working hard.David Zhang is a dangerous specimen to encounter in the wild. If he gets too close, the nipple-twister will sometimes scare him off, 60% of the time, the other 40% he'll just proceed to lick you. Approaching with caution is strongly advised during close encounters, he is known to bite.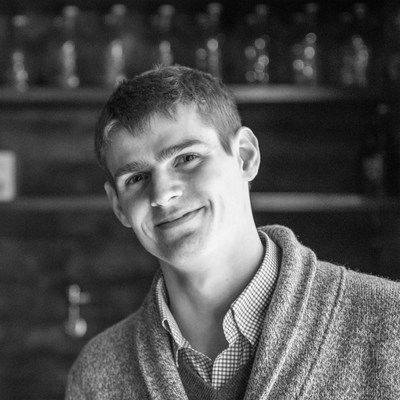 Hack Master and Chick magnet Extraordinaire? Yeah...pretty much true in every way.
Jack Serrino

(

JSS

) (aka

Tall Jack

)

Major:

Course 6-2 - Electrical Engineering and Computer Science, Course 18 - Mathematics

Activities:

Volleyball, TechX DevOps and HackMIT, Tetris, Osu, TF2, Cooking

Reigning at an impressive 6' 7", Jack is often found "swimming" through the hallways of MIT on his small purple penny-board. Jack is extremely talented at clicking his mouse rhythmically (his sense of rhythm rivals his big's). He is also a fine cook, and his food is much appreciated at 5AM during a late night of studying. Jack is currently the tallest person in the house, and will most likely remain so in the following years. He also has a strange habit of utilizing an entire lounge when folding his laundry.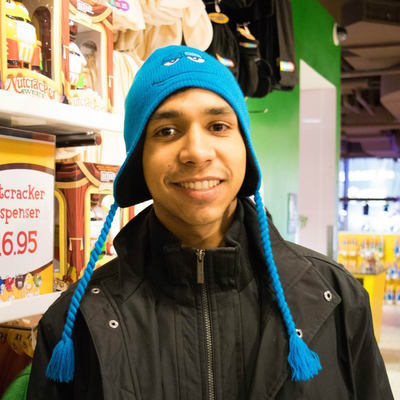 Sometimes it's okay to breathe in the solder fumes.
Julian Chacon

(

JAC

) (aka

Mr. Swag

)

Major:

Course 6-1 - Electrical Engineering

Activities:

Guitar, Soccer, Soldering

Who is Julian Chacon? He's glad you asked. A native of Colombia, Julian likes exploring and long walks on the beach. He's chill yet refined, a true gentleman among the 18s. On a typical weekend, you'll probably find him holding a soldering iron while building a laser robot or gigantic 3D LED cube. Julian is also a guitarist, enjoying playing acoustic hits and serenading housefriends with unique PKT renditions of Maroon 5 songs. But watch out ladies--his hair is so suave it has a life of its own.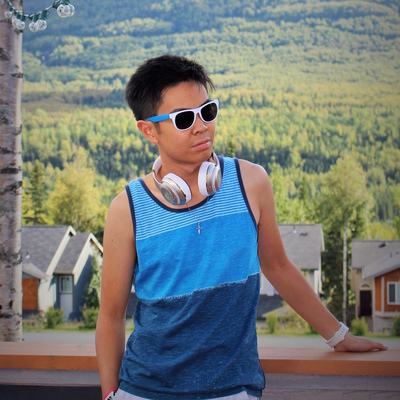 Get the fffffffffffffffffuck outa here
Kevin Palisoc

(

KSP

) (aka

Alaska

)

Major:

Course 2 - Mechanical Engineering

Activities:

Swag, MakeMIT, Chinese Students Club

Bitch you guessed it, it's Kevin Palisoc. Coming from the frozen north, you'll never see Kevin wearing more than his classy jacket over a hoodie. A fan of risky and potentially embarrassing situations, you're sure to hear Kevin yelling something in public areas. But even this hilarious Mechanical Engineer can be serious and deep when need be.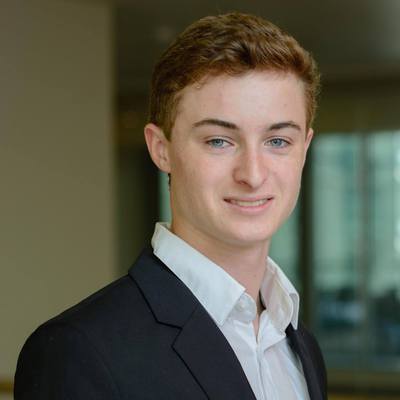 Rip
Kyle Bridburg

(

KMB

) (aka

Heky

)

Major:

Course 6-3 - Computer Science

Activities:

Breakdancing, Longboarding, Game Development, Cooking, LoL

Kyle is a man you do not want to challenge at anything. A dance off? Next thing you know there is a flat cardboard box on the ground and this rising bboy will smoke you right there with tutting and 5+ windmills. He actually practices breakdancing so much that he gets sore and can't exercise, and he exercises so much that he gets sore and can't breakdance. You should also not challenge Kyle to a cook-off, as he makes a mean stir-fry and has practiced with chopsticks gifted to him by his grandparents. If you want to take your competition with Kyle to Summoner's Rift or Final Destination, think again. There's a reason he is known as Heky, and it was Pikachu who chose him. Kyle will always 1v1 you both irl and on the Fields of Justice. Challenge him and you might get dissected just like the fly larvae in his lab.
Perfection is not attainable, but if we chase perfection we can catch excellence.
Larry Zhang

(

LWZ

) (aka

Larry Q

)

Major:

Course 6-3 - Computer Science

Save maybe Michael Holachek, Larry Zhang is one of the most organized brothers in PKT. He's almost always busy working on an app idea, or some other work. He puts his knack for design to good use. Course 6 is Larry's field of choice, but in high school he did research in Biology at the University of Boulder, and finished up by giving a TED talk of his work - curing a form of skin cancer. When he's not busy, one of Larry's favorite pastimes is kicking back and watching a nice movie. Seriously, ask him about any one - he's seen them all.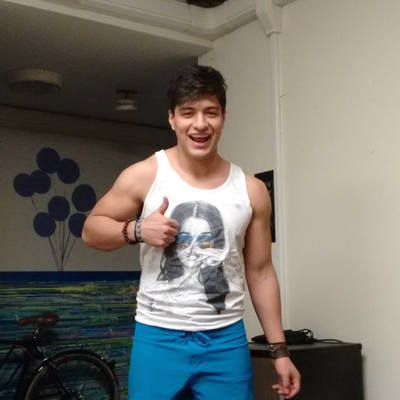 placeholder here
Marco Rosero

(

MVR

) (aka

Marco

)

Activities:

Football, Cooking, Ukulele

Hailing from the sunlit beaches of Long Island, New York, this suave muscle-bound softie's home is not the only thing that's long. His rather impressive length of hobbies include cooking, sketching and playing the ukulele when he's not playing on the MIT Football team or studying architecture. With a passion for fashion and a warm smile to boot, Marco is living life large with big plans for the house and his future.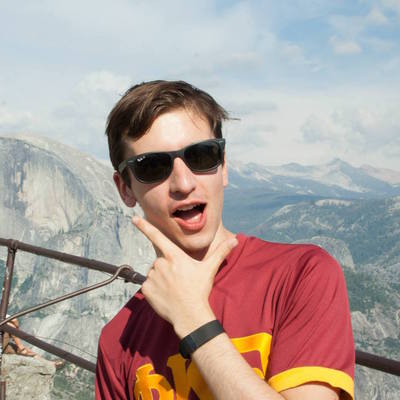 Then, we can go on a 7 am run!
Michael Holachek

(

MJH

) (aka

Holachek

)

Major:

Course 6-1 - Electrical Engineering

Activities:

saxophoneeee, Hack MIT, Mandarin Chinese

There's not many people that you can count on reliably to do everything and anything anyone might need, in record breaking time. No, seriously, we could, like, time him on making an average room in the house into a jazzy discotech with LED lighting and all, and he'd do it in record time. Oh, wait.. he already did. This kid has a special brand of quirky and cool that he dishes on anyone for a good laugh (sometimes even in Mandarin). Holachek's got all you would want in an upstanding brother and member of a community. He shows the utmost integrity and passion for all that he partakes in and never ceases to surprise and amaze the rest of our brothers.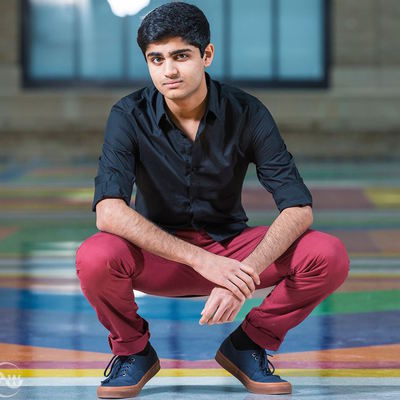 Some people just have a gift
Rajeev Parvathala

(

RKP

) (aka

Jeeves

)

Major:

Course 6-3 - Computer Science, Course 18 - Mathematics

Activities:

MIT Mirchi, Traders at MIT

Humble. Kind. Gregarious. These are just a few of many of Rajeev's qualtiies. He strongly believes in equality- that no one person in the world is more gifted than anyone else. Whenever you see Rajeev you will always see him smile because he is truly a jovial member of society. In his eyes we are all very competent and can accomplish whatever we strive for.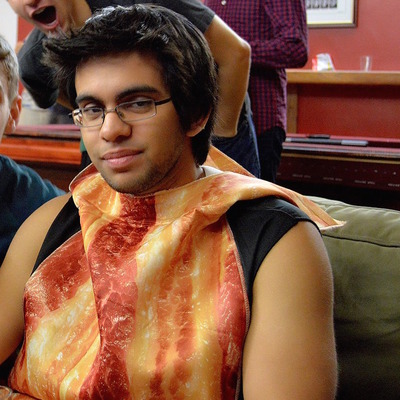 Gains
Siddharth Seethepalli

(

SXS

) (aka

Sidd

)

Major:

Course 6-3 - Computer Science

Activities:

Lifting, Eating, Coding, FuckingShitUp

Born in the frigid tundra of the Republic of Texas, Siddharth Seethepalli was destined for a life of greatness. As he emerged from the womb his parents were surprised to find him curling dumbbells in both hands. From an early age, Siddharth displayed a great aptitude for both learning and lifting: as he grew to manhood Siddharth mastered the sciences, developed a Bieber haircut, and perfected his bench press. However, Siddharth wanted more from life - he was tired of hunting seals and polar bears every weekend and felt confined in his cramped igloo. He set his eyes towards the state of Massachusetts: a promised land where the sun shone bright year long and the harvest was always bountiful. He arrived in and immediately got to work. For 7 days and 7 nights he lifted. Days one through six were upper body, and the final day was legs. Just kidding. Day seven was upper body. Every day Siddharth worked through the pain, crying tears of whey as he sang his praises to Brodin, His Swoliness. Siddharth's life took a turn for the better when he used his formidable training to save President Rafael Reif from a feral Indian penguin. Siddharth was promptly enrolled at the Massachusetts Institute of Technology. Motivated to eventually stop the Global Cooling of the Southern United States, Siddharth took the most rigorous classes available to him, and continued to trod the Path of the Iron whilst avoiding dangerous tasks such as Cardio. After overcoming the challenges set by Brophet Zyzz and memorizing The Old Chestament, Siddharth was baptized in a pool of whey, creatine, and pre-workout. He arose a new man - the liquid gains dripped off his formidable chest and past his kinda meh legs. As a newly made disciple of Brodin he took on an entirely different name: Sidd.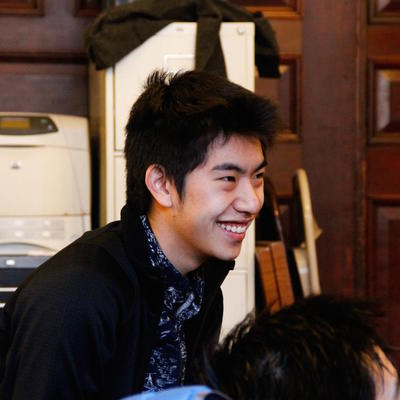 MOOOOOO.
Tony Cao

(

BTC

) (aka

tonebone

)

Major:

Course 6 - Electrical Engineering and Computer Science

Activities:

Dancing, East Campus Shenanigans, Philosophizing, UROP

Intelligent, nihilistic, and with a wicked sense of humor. No words could better describe Tony, PKT's poster child from San Diego. You'll find Tony is soft-spoken, but insightful. Ambitious, yet modest. He's sincere and serious at times, but still knows how to relax and let loose. He's a true Renaissance man of the arts and sciences. Tony doesn't care what people think about him, but he cares about people. He epitomizes our motto, "Give, Expecting Nothing Thereof." Tony is basically the Ubermensch. He's available, ladies ;)