Class of 2016
Men of Value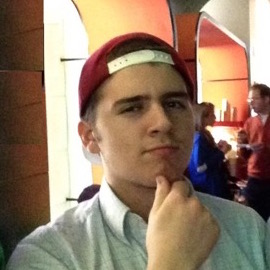 Bro dawg. Bro dawg lax bro dog bro dawg
Alex Breton

(

AGB

) (aka

Breton

)

Major:

Course 6-3 - Computer Science

Activities:

Ultimate Frisbee, UAV Team, Music, Chinese, Hugging

Alex is a stud. He is the brother who is always excited to see you and loves to hang out. Alex is chill enough to pause global warming but he has enough energy to desalinate the Great Salt Lake. He's a total lax bro and he makes a social gathering infinitely better.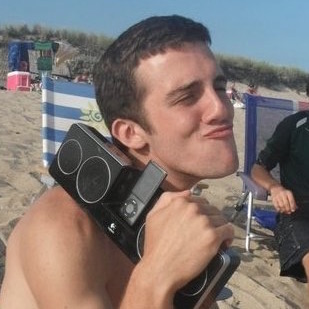 Sorry guys,I was sleeping
Dan Kilcoyne

(

DPK

) (aka

Dan the Man

)

Major:

Course 3 - Materials Science or Course 10 - Chemical Engineering

Activities:

Running, Indoor Track, Cross Country, UROP

Hailing from Rhode Island, Dan was a member of the 'Four Horsemen' of Chariho. After breaking the National Record for the 4x1 Mile for Boy's Indoor Track (among other accolades), Dan was ready to start his own journey at MIT and set new college track standards. Tragically, his destiny was put on the back burner after sustaining a knee injury. Now he is living in disguise as a 'normal' MIT student, waiting for the day to claim the throne that is rightfully his.
Here comes the boom!
Elezhan Zhakiya

(

EGZ

) (aka

Ijan

)

Major:

Course 2 - Mechanical Engineering

Activities:

Petrolium, Coal Mining, Chinese

Ijan plans to be in politics in the future in Kazakhstan. He rows crew, he pulls hard. Man of minimalism.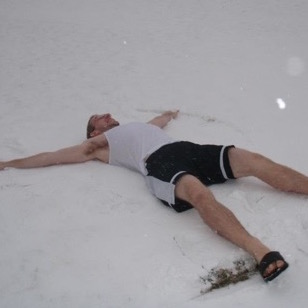 A normal Friday night - learning about differintegrals, doing multivariable analysis, and listening to King Crimson.
Hayden Jansen

(

HRJ

) (aka

Professor Jansen

)

Major:

Course 18 - Mathematics, Course 8 (Physics), Course 24 (Philosophy)

Activities:

Theoretical Math, Philosophy, Figure Skating, Writing Textbooks, Teaching

Born into a world of proprietary academic material and expensive math textbooks, Hayden Jansen did whatever he could to quench his thirst for knowledge. Determined to help others born into the same predicament, Hayden is writing a textbook containing more than any reasonable person would want to know about theoretical math. But Hayden is no reasonable man! He will be selling this textbook for less than $10 a copy. If you ever have a question about set theory, just run up to Hayden on the street and ask. Even if you are a complete stranger, he will probably start using the nearest surface as a chalkboard to help explain it to you.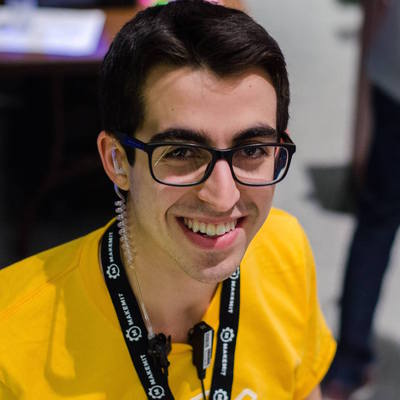 gong gong qi che!
Justin Martinez

(

JLM

) (aka

J Mart

)

Activities:

Game of Thrones, Board Games, Magic: the Gathering, Being Organized, Being Punctual, Owning a whiteboard that is bigger than himself, Percussion, Piano (a subset of percussion)

You can always rely on Justin Martinez; he is dutiful, tidy, Cuban, efficient, and punctual. Justin Martinez practically controls time. This originated from spending his summer keeping time on a drum corps but it doesn't stop there. He doesn't arrive on time to house meetings; the time arrives for Justin Martinez. Anyone arriving after Justin Martinez is late, and anyone arriving before Justin Martinez does not exist in the current space time continuum. Justin Martinez's only weakness, however, is the cold temperature, as it is the only thing that could freeze time better than Justin Martinez himself. If you're walking around campus in mild 45 degree weather and see a terrorist walking past you, he is probably Justin Martinez, barely recognizable from the thick scarf covering the entirety of his face. Nevertheless, if you get on the wrong side with Justin Martinez, he would probably time travel to the past and kill you or something.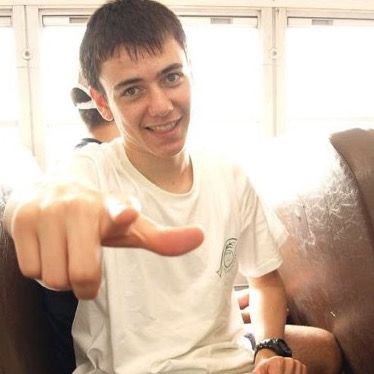 Dibs on being the guy SL Jackson played in Django
Jeremy Rubin

(

JLR

) (aka

jrubes

)

Activities:

Squash, Unicycling, Media Lab, Media Lab

Jeremy Rubin represents a body of PKT brothers hailing from the prestigious Phillips Exeter Academy. This Jewish homeboy embodies all that is white, from collecting Macs to unicycling in his free time. Do not be fooled though! Jeremy is a fierce debater who will argue his point tooth and nail. He can often be found in e-mail threads engaging in these mentally stimulating debates. In addition to his silly and serious personality, Jeremy is a skilled coder and is currently working in the MIT Media Lab. Most importantly, he is a true brother that's got your back.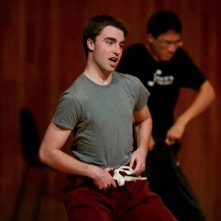 Everything happens for a reason.
Kevin King

(

KCK

) (aka

Kay Kay

)

Major:

Course 6-3 - Computer Science

Activities:

Course 6 things (potential Josh Ma), Clubbing on Friday nights!, Talking about interesting philosophical subjects with his brothers, Music - listening and performing, Percussion

The role model, the elder, the KING of the 2016 Pledge Class. Even though he was a year ahead of all of them, he fit in comfortably with his future brothers without any issues. The voice (a beautiful voice too) of reason, not afraid to tell it to you straight, but kind and wise enough to do so in a manner that makes him the nicest out of everyone. But don't let this fool you; he might just crack a joke no one saw coming and no one can stop laughing at. He is willing to listen to every word you have to say, and takes valid interest in what you're talking about (and if it's Course 6, be prepared to be blown away with his knowledge). Kevin King gives those around him guidance and acts as the man we all strive to become.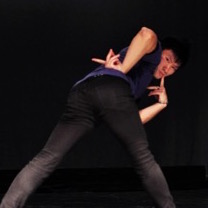 Oh Lawdie
Kevin Marume

(

KMM

) (aka

Marume

)

Major:

Course 18C - Mathematics with Computer Science

Activities:

Breakdancing, One shot wonder, Japan, Having a disorder that makes his muscles big

There is not a finer mix of Japanese culture and Cali Swag than Kevin. One of the many Kevin's of PKT, Kevin is more than willing to play a casual game of beer pong, as long as the beer is milk tea. Listed at 4'2'' 250, Kevin is muscle-bound freak of nature. He has been rumored to have held a continuous flare for longer than you. Nevertheless, he is a kind man at heart with only one problem; he kicks, and it hurts (just ask AXO).
Boxers included?
Kevin Wang

(

KRW

) (aka

Wang Bang

)

Activities:

Tennis, Being sassy, Being a man

As one of the five Kevin's in PKT (and one of the three Asian Kevin's), it is without a doubt that he expresses the general characteristics of one: intelligent, sexy, and modest. But that's not all. He once did a triple back flip out of a van speeding down a highway at 80mph in order to make a valiant escape. He then made his way into an all-girls dorm and willy-nilly stayed there for the night. 'Easy,' he said. 'No sweat on forehead,' he said. Need help on a pset? Ask Kevin. Need someone to hang out with? Ask Kevin. Need someone to comfort you? Ask Kevin. He will. All 5' 11'' of him. If not, he'll gladly eliminate you in a game of tennis.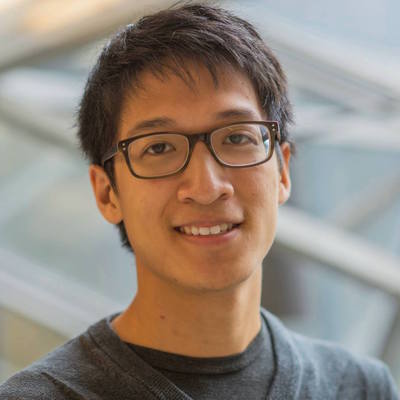 Yo, yo, yo, yo, [insert preferred extremity movements] I'm like really really really really really really really chill!
Kevin Wen

(

KWN

) (aka

Wen's Dinna?

)

Activities:

LoL, DDR, Catan, Magic: the Gathering, Moving arms in a wild fashion, Quan's Kitchen, Anna's Taqueria

Kevin [expletive] Wen is his name. Being a boss is his game. Like finding a wild rare Pokémon (i.e. Ho-oh), a sighting of this legendary beast from the Far East brings good fortune upon the beholder. Hailing from the battlegrounds of Lexington, MA, this brother regularly hones his skills in a wide variety of activities that involve intense concentration, unparalleled dexterity, and a handy dandy laptop. Once you capture the elusive dingbat (with a Master Ball of course), this creature contains two special abilities: being able to eat 4 meals a day and always holding an item, his beloved ATH-M50s. And just like your favorite Pokémon, Kevin will always be your number-one trusted friend, who you can rely on and hang out with on any given day.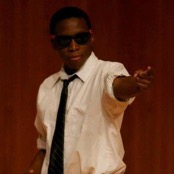 Is Obama black?!?!?
Sam Udotong

(

SEU

) (aka

Sudotong

)

Major:

Course 2 - Mechanical Engineering or Course 16 - Aero/Astro

Activities:

Wrestling, UAV Team, stargazing, long walks on the beach

Sam is a crazy kid. He knows how to party and is a real ladies man. He's always looking to wrestle you if you say something he doesn't like. You can see him consistently Spongebobbing and drop bouncing on the dance floor. When you get him going, his energy is, like, over 9000. He's a straight shooter and a trash talker, a baller and a player. Sam is a champion. Yet underneath this rough, brazen exterior is a soft and chewy inside. He's wicked smart and has his stuff together. Sam is a deeply caring young man and serves as the role model for his 4 younger brothers. Someday he'll make a great husband and father. I mean, the kid even loves minivans (what a family man)! Sam can be a little shy when you first meet him, but once you get to know him he'll be one of the coolest yet nicest kids you've ever met.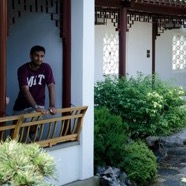 Relationships these days...
Tushar Kamath

(

TVK

) (aka

TuChainz

)

Activities:

Writer for the Tech, SASS, EMT, Philosophizing, Community Service, Dank beats

Tushar is Hindi for blight according to google translate, which is defined as something that destroys. Perhaps Mr. and Mrs. Kamath chose this name for their prodigial progeny because they foresaw their son facing many difficult tasks and knew that he would destroy them, rusting away at his problems until nothing was remains his path. Tushar plans to become the worlds best doctor and plans to go to med school after MIT. He already has a fantastic start, working as a licensed EMT in two states. The brothers at PKT feel safe knowing that Tushar is around to protect them from illness. Tushar embodies the PKT motto of 'Give expecting nothing thereof' in his desire to live life devoted to healing others.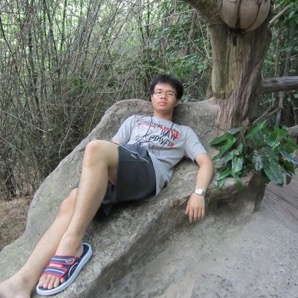 ปกติไม่ค่อยบ่นเรื่องเรียน วันนี้ขอนิดนึงละกัน... เรียนฟิสิกส์ไม่รู้เรื่อง ทำการบ้านไม่ได้ :(
Thipok Rak-amnouykit

(

TXR

) (aka

Ben

)

Major:

Course 6-1 - Electrical Engineering

Activities:

Southeast Asian Leadership Network, Taekwondo, UROP, Quantum Physics (you know, for fun!)

In a school of varied talent, it's this polymath that will never cease to amaze you with his many talents. Thipok's abilities range from being a physics guru to an incarnation of MATLAB, and a culinary expert to even being a world-class singer (just ask about his rendition of 'Somewhere Over the Rainbow'). Originating from Thailand, Thipok always has interesting stories to tell (except when they're in Thai, since then you'll never understand them even with an online translator). Both a chill guy and very funny, you're always in for some good times when hanging out with Thipok.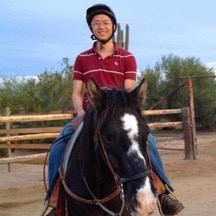 I'm naming my daughter Holly Lou
Yen Yeh

(

YTY

) (aka

Old Man

)

Major:

Course 3 - Materials Science

Activities:

Swing Dance, Long walks on the beach, UROP, Batteries, Techfair, Science, swol, epic LOLS

Yen is awesome! Yen is friendly. Yen does chem and swing dances. Yen only writes sentences containing multiples of three words.